Wedding - Newlywed Ornament Collection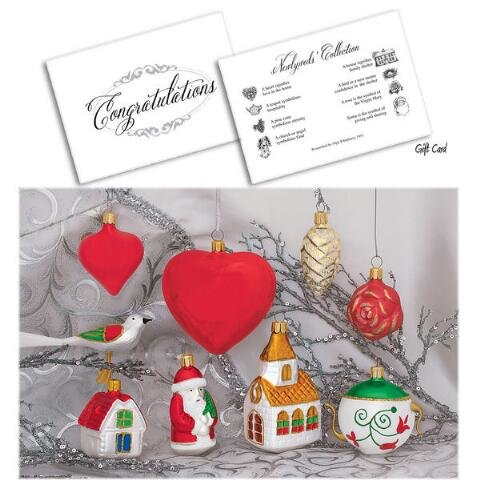 Give your special bride and groom a gift they will cherish for a lifetime!
This stunning set of 9 ornaments is attractively arranged and packaged in an elegant 14" x 14" x 3" white gift box with a clear plastic lid and includes a gift card describing the symbolism of each ornament.
Ornaments are hand-crafted in the Czech Republic and Germany.

This is a clearance item. If this item is sold, no orders accepted at the sale price.
Only one left in stock!