Vest - Waistcoat - Made in Ireland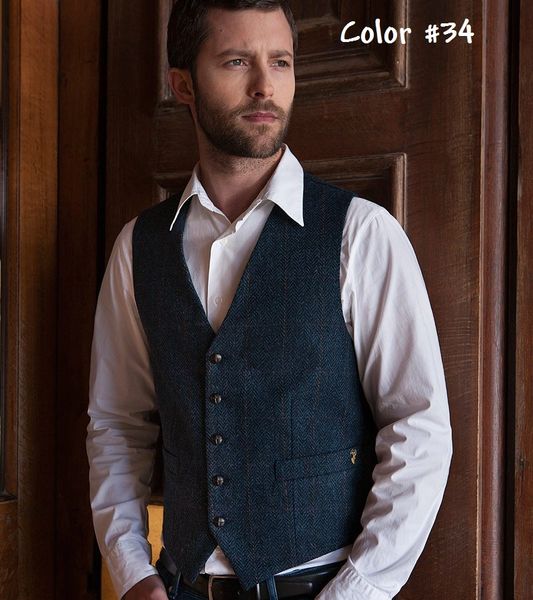 Irish wool vest crafted from 100% wool tweed for comfort and durability with a viscose lining.

Sizing: Center back length: Small: 23 ¼", Medium: 23 5/8", Large: 24", XL: 24 3/8", 2XL: 24 ¾". Chest at Underarm: Small: 20 7/8", Medium: 22", Large: 23 ¼", XL: 24", 2XL: 25 ¼".

Dry clean only for long lasting wear.
Made by Mucros Weavers in Ireland.
Mucros Weavers sells their fine caps to benefit their non-profit for the preservation of their 1843 Mansion locate in Killarney, Co. Kerry, Ireland
12/4/18 - one left in stock - size Large - Blue
 If the color you like is out-of-stock. please allow 6-8 weeks for us to receive from Ireland.  You may email us or call  for the colors we currently have in stock in your size.
Thank you!  trsure@ptd.net / (570) 325-8380