T-Shirt - RESCUED is my Favorite Breed portion benefits local shelter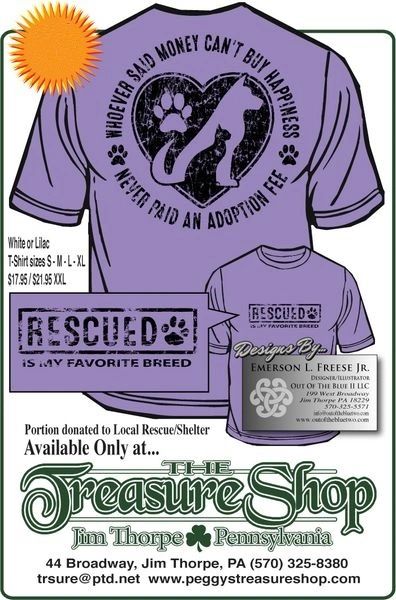 $5 from the sale of every shirt donated to a local rescue/shelter.
Please chose from selection where you would like us to donate from your purchasel 
Front Design "Rescued is my Favorite Breed"
Back Design "Whoever said Money Can't buy Happiness, Never Paid an Adoption Fee"
Shirt Colors: White or  sorry... Violet - sold out
Artwork designed by local artist, Emerson Freese & Printed in Pottsville, PA
Note:  Shipping for up to 2 t-shirts shipped to one continental USA address is $6.50.  If you are charged more than this, we will refund any shipping over payment.  Thank you!