T Shirt - Jim Thorpe / Old Mauch Chunk - by Emerson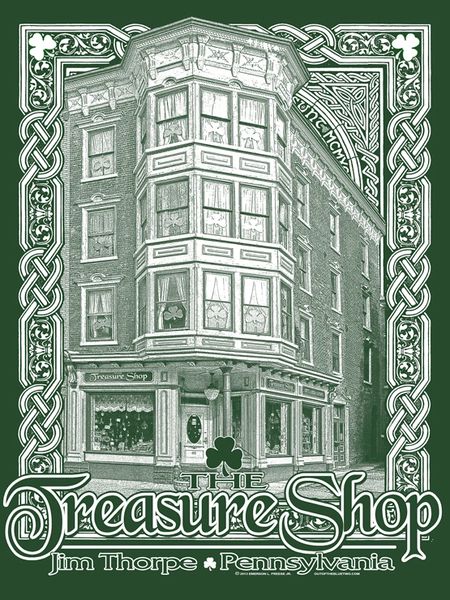 Sorry... out-of-stock.
We are hoping to get more in time... The designer, Emerson Freese has past away.  Please send up a prayer for his family.
Screen Printed

Jim Thorpe, Pennsylvania / Old Mauch Chunk across front chest
Building Picture on back
Designed by Emerson Freese / Out of the Blue II
Sizes: Small - XXL
In-store special... only $10 if paid in cash ($12 XXL)
10/29/20 - sorry - out - of - stock.  The artist, Emerson Freese, passed away.  We are trying to figure out where he had printed or obtain the artwork from his wife so we can have re-printed.  THANK YOU!