Sweatshirt - I Stand Becasue They Stood For Us - Veterans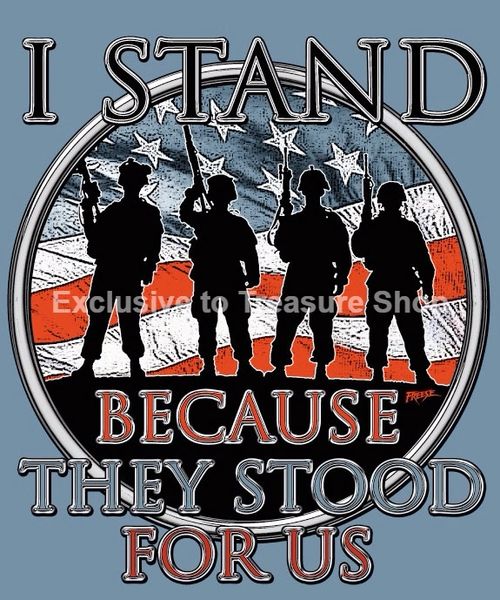 10% of our profit donated to Veterans!
Sweatshirt designed by local artist Emerson Freese & Printed in Pennsylvania!
Back Design " I Stand because they Stood for Us"
Front Left Chest "Home of the Free - Because of the Brave"
8/25 - since t-shirts sold much better than the sweatshirts, we are discontinuing the sweatshirts.  A few sweatshirts left in stock.  All sizes available in the T-Shirt.