Sweater - Ladies Cardigan - Thundra Color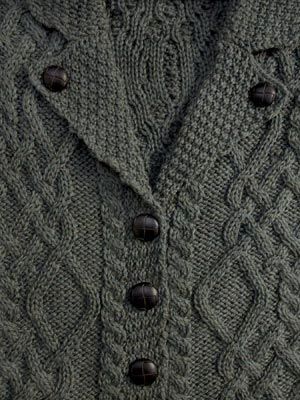 Ladies Cardigan - 100% Merino Wool - Made in Ireland
This is a very stylish button cardigan with Irish style patch pockets. The collar is unique as it has a revere given an extra dimension. Clever mix of diamond and cable stitches add to this unique piece.
Color: Thundra (Seafoam Green)
If out of stock, please allow us 4-5 weeks for us to receive from Ireland. Thank you!