Sweater - Lace Knit Cardigan - West End #X4268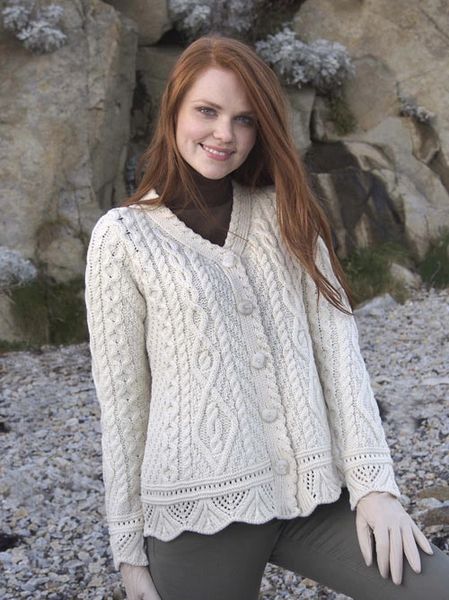 LACE BUTTON CARDIGAN - Discontinued by Manufacturer
Made in Ireland by West End Knitwear, Co. Kildare
Made from 100% Merino Wool
This cardigan has a very unique plaket, where the knitted cable runs along the plaket and around the neck. The heam has a scallop edge with lace stitching. This evokes tradtional crafts associated with lace work. This Irish cardigan has a beautiful graduated diamond on both the front and back.
3/28/17 - in stock - size M - L - XL
If another size is needed, please allow 3 weeks for us to receive from Ireland. Thank you!