Ring - Lovers Knot Celtic Band - Gents - Boru #WED295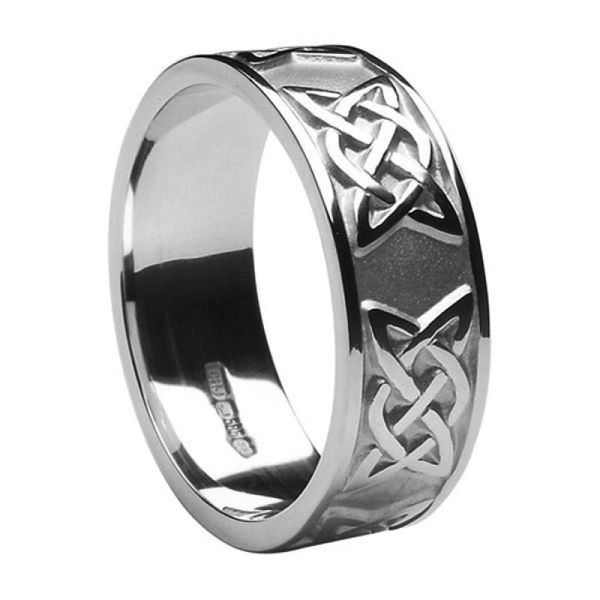 The Lover's Knot design is attributed to sailors and seafarers who would weave the knot with two pieces of rope to give to sweethearts as mementos. This same knot was likely to adorn a Celtic Shield, the points of the square, a plea to the God's of the four corners of the Earth for protection, also called 'St. Hans Cross' or 'The Earth Square'. 

Sterling Silver - Made in Ireland by Boru Jewelers.
If the size you need is not in our stock, please allow 3 weeks for us to receive from Ireland.  Thank you!
Jan 2019 - as of this date we have a size 11 in stock