Ring - Claddagh Stone Set - Solvar #S2941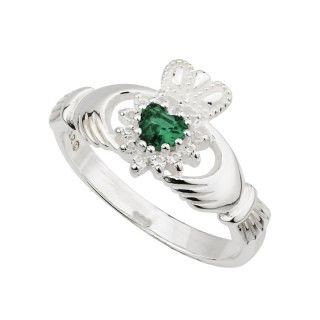 Claddagh Ring
Sterling Silver with an Emerald Green Crystal Heart, Surrounded by White Crystals.
Ring measures 3/8" tall, from the Bottom of the Heart to the Top of the Crown.
Available in whole slzes5-10 only.
Made by Solvar, Ireland

4/30/18 - sorry, OUT-OF-STOCK... please allow 3 weeks for us to receive from Ireland. Thank you!