Ring Claddagh Green Heart Sterling SIlver Boru #BSRV2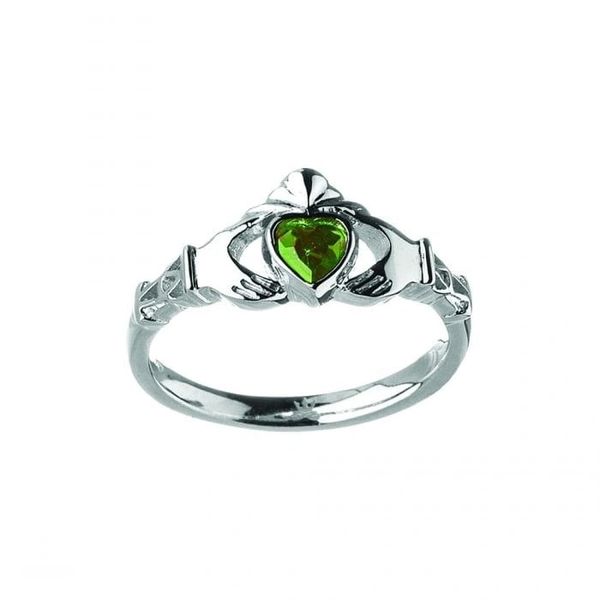 This Claddagh Ring is set with a beautiful Emerald Green Cubic Zirconia stone.
Available in sizes: 5 - 9 (whold & half sizes)
Weight Sterling Silver: 4 grams approx.
Weight 10K Gold: 4.5 grams approx.
Weight 14K Gold: 5.5 grams approx.
Width: 2 mm approx.
Height: 8 mm at Claddagh approx.
Stone: 4 x 4 Green Cubic Zirconia Stone
Please call or email (trsure@ptd.net) to see what size we have in stock
If we do not have the size you need. please allow 3 weeks for this ring to arrive from Ireland.