Ring - Celtic - Wide - Sterling - Solvar #S21048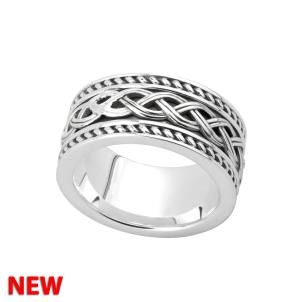 Celtic Band - Wide - Sterling Silver
Made by Solvar, Ireland
Available in whole sizes 6 - 14
Since this is a wide band, you may need to go up a size than you would normally take.
5/24 in stock - size 7 , 8, 10, 11, 12                                                                                                 
If the size you need is not in stock, please allow 2 weeks for us to receive from Ireland. Thank you!