Ring - Celtic Trinity Band - Sterling - Gents - Solvar #S21012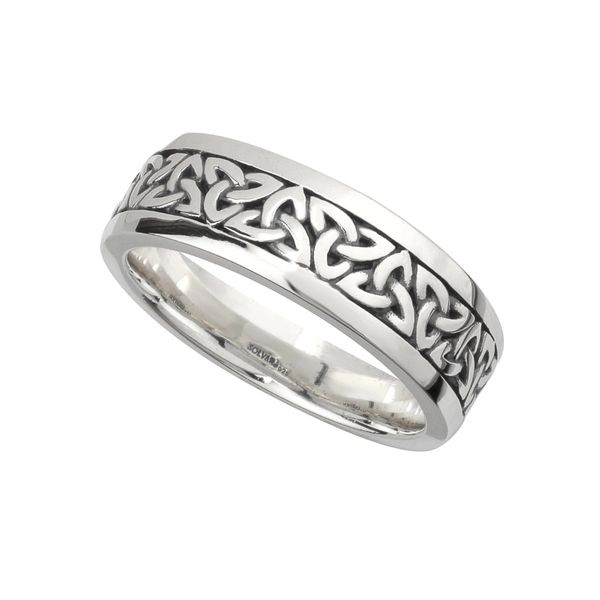 Trinity band - Sterling Silver 
Oxidized to give a "blackened" background to set off the trinity design.
Measures approximately 3/8" wide. 
Available in sizes: 
Made by Solvar, Ireland. 
If the size you need is not in stock, please allow 3 weeks for us to receive from Ireland.  Thank you!
Care instructions: The "blackened" is added as the last step in the making of the ring.  To clean, use a soft cloth.  DO NOT use silver cleaner.  Also, it is advised to not wash your hands, shower, use lotions or hand sanitizer while wearing the ring.