Ring Band Narrow ALL SILVER Made in Ireland by Boru #WED28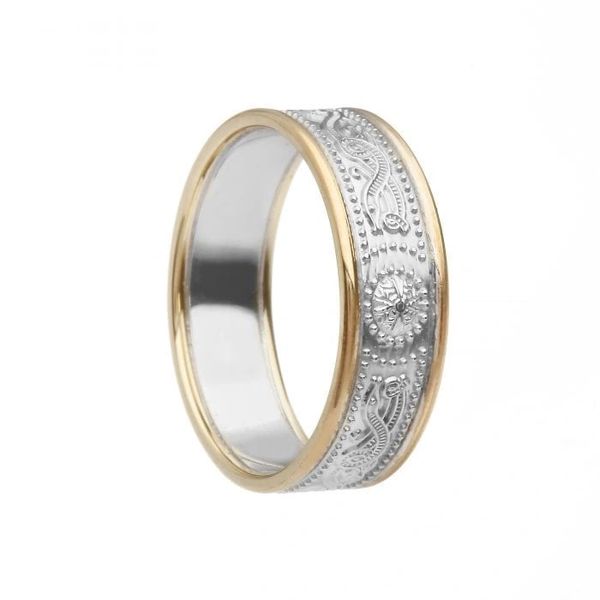 Celtic Warrior Band - Narrow - ALL SILVER
Available in Sizes: 5 through 13
Approx 7mm wide
Available in Finishes:

An Oxidised Finish - the ring background is given a dark grey or black finish – Only available on Sterling Silver
A Polished Finish - the whole ring is fully polished which gives a shiny look all over
A Florentine Finish - the background is sandblasted to give a light grey or white look – Raised areas are Polished
Made by Boru Jewelers, Ireland
The filigree band on the Ardagh Chalice, dating back to the 8th century featuring shield decorations, forms the basis of the intricate designs featured on each piece of our Celtic Warrior Rings. 
This ring is ordered just for you!  Please allow 3-4 weeks for us to receive from Ireland.  THANK YOU!