Plaque - Limping Blessing - AP #56589U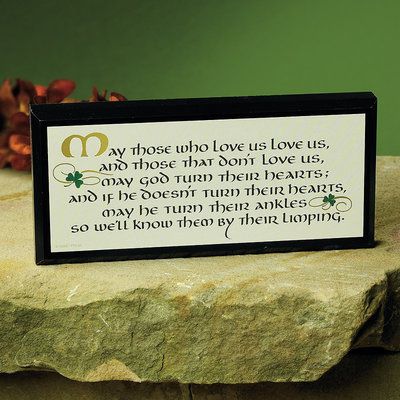 Limping Blessing Plaque Measures 6 7/8" x 2 7/8" x 3/4". Hang on the Wall or Use as a Shelf Sitter. High-quality finished board plaque features an applied facing with gold foil highlights.
Made in USA!
Plaque Reads "May those who love us love us, and those that don't love us, may God turn their hearts; and if He doesn't turn their hearts, may He turn their ankles so we'll know them by their limping."
3/1/17 - only a couple left in stock. This manufacturer is going out-of-business Summer 2017. Order now before it is gone forever:(
As of 12/29/15 - out-of-stock. Expected in Feb 2016