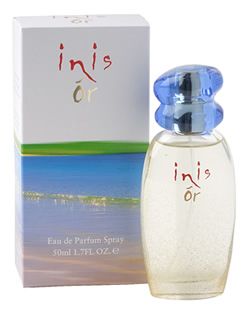 50ml Eau de Parfum
Rich, sensual, exhuberant, Inis Or is inspired by the energy in the excitement of the anticipation of an evening with loved ones. This passion for life is emulated in the rich citrus top notes that are given vitality with the fresh green middle notes and the warm sensuality of the spiced earthy woody base notes. A scent offering a sense of light, fire and warmth.
Note: Due to new federal regulations, perfume is now considered a hazardous substance.  
We can now ship one bottle per address via USPS ground shipping.
We apologize for any inconvenience.
12/17/19... sorry, none left in stock... discontinued by manufacturer. No longer available:(