Perfume - Inis Energy of the Sea - Cologne Spray - 50ml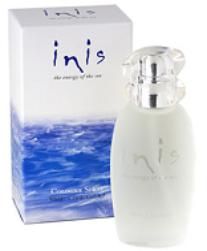 Cologne Spray - 50ml - Unisex Fragrance
Inis is a daring and seductive fragrance, based on a rugged and robust muguet embodying the coolness, clarity and purity of the sea, but at the same time representing it's strength and energy.

Note: Due to new federal regulations, perfume is now considered a hazardous substance.
We can now ship one bottle per address via USPS ground shipping.
We apologize for any inconvenience.