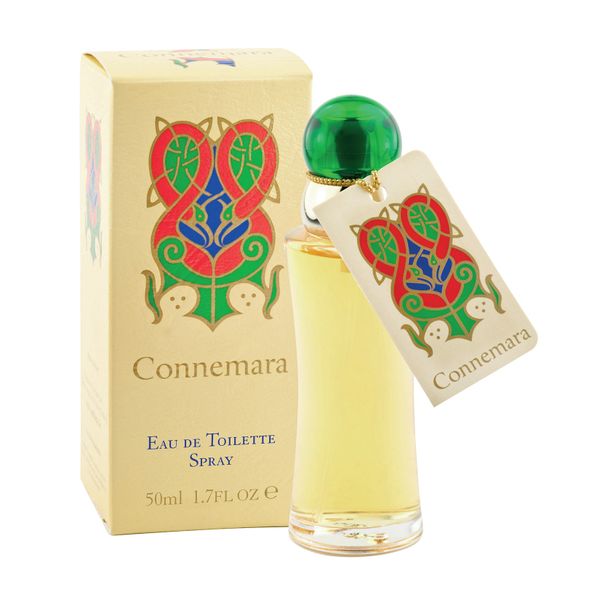 Eau de Parfum - 50ml
A floral fragrance for women, packed in timeless Celtic design inspired by the Book of Kells, Ireland's national manuscript treasure, and reflecting the wild rugged beauty of the Connemara countryside. 
Connemara is a floral perfume, based almost exclusively on oils from flowers rather than from fruits or woods, its main ingredients being rose, jasmin, ylang-ylang, lily of the valley and many more.
Note: 
Due to new federal regulations, perfume is now considered a hazardous substance.  

We can now ship 
one bottle
 per address via USPS ground shipping.

We apologize for any inconvenience.
Note: Connemara is only available in 50ml