Necklace Pendant - Silver - Claddagh with Swarovski Crystal - Shanore #SW90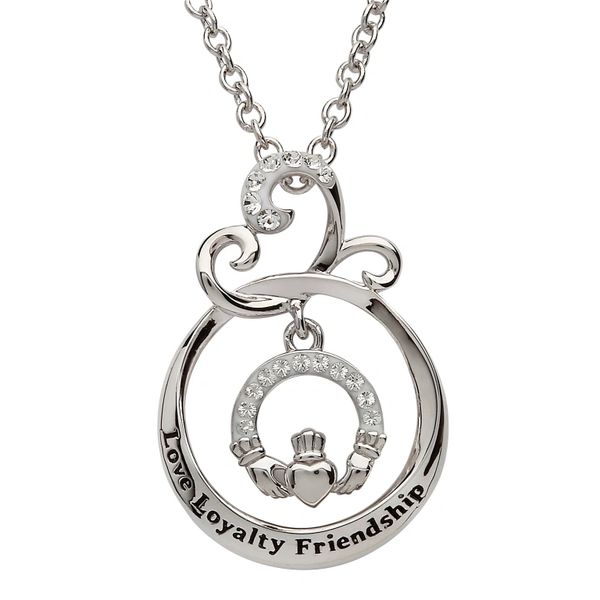 A stunning Swarovski® crystal encrusted Love Loyalty Frienship Claddagh pendant hangs gracefully.
The center claddagh charm dangles freely.
Sterling Silver
18″ chain.
Made by Shanore, Ireland
5/1/18 - one left in stock.

If the size you need is out-or-stock, please allow 2 weeks for delivery from Ireland. Just place your order online and we will mail it to you as soon as it comes. Thank you!