Cutting Board - Round - Claddagh - AP #55445T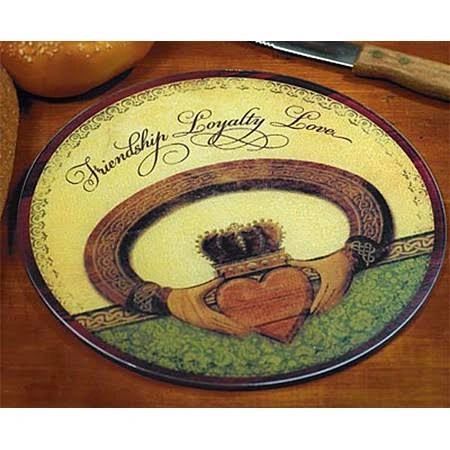 Tempered glass Cutting Board.
Detailed Claddagh Design.
With" Friendship, Loyalty, and Love" .
A gift to brighten your kitchen counter or dinner table;
11.75 diameter; tempered glass is safe up to 248 degrees.

2/16/17 - one left in stock... This manufacturer is going out-of-business Summer 2017. Order now before it is gone forever:(
If out-of-stock, please allow 3 weeks for us receive.
12/21/16 - one left in stock... This manufacturer is going out-of-business Summer 2017. Order now before it is gone forever:(