Cross - Irish Kitchen Prayer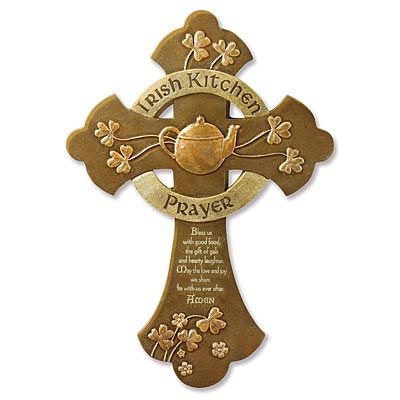 "Irish Kitchen Prayer" Cross
Measures 8 1/2" x 12 1/8".
Resin - Features soft metallic painted highlights.
Prayer: Bless us with good food, the gift of gab and hearty laughter. May the love and joy we share be with us ever after. Amen
11/1/16 - one left in stock
If out-of stock, please allow 3 weeks for us to receive.
Note: This manufacturer is going out-of-business Summer 2017. Order now before it is gone forever:(