Coat of Arms - Family Crest - Heraldy - Tote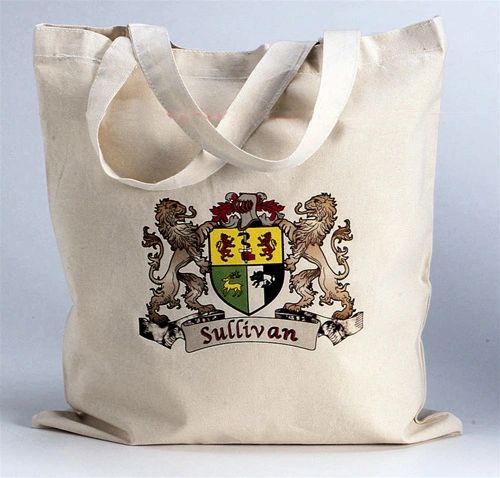 Coat-of-Arms Tote Bag

This tough tote is strong enough to carry a day's worth of necessities. Its flat-panel construction allows you to fold it up and tuck it into a handbag or glove compartment, ready for use whenever you need it. Your authentic Irish family name and coat-of-arms is permanently imprinted in full color. 7 oz., 100% cotton canvas, natural. 




Choose from over 900 available family coat of arms.

Please email to see if your crest is available - trsure@ptd.net




Tote will be special ordered just for you.  Must be pre-paid at time of order.  No returns or refunds on this item.