Coat of Arms - Family Crest - Heraldry - Tavern Glasses (four)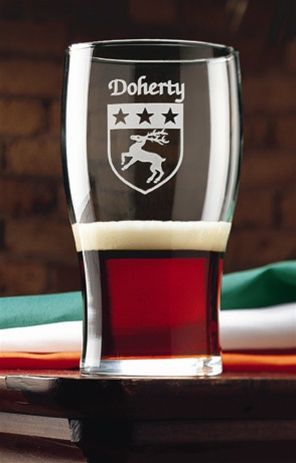 Coat-of-Arms Tavern Glass - Set of 4 Glasses
Danger: Curves ahead. From her hand-sized base to the gentle swell of her keel, this style of glassware is an age-old tradition on oaken bars all over the Celtic isles because of the wonderful balance, weight and durability she brings to the table. 20 oz., permanently sand etched coat-of-arms. Microwave and dishwasher safe.
Choose from over 900 available family coat of arms.

Email us to see if your name is available trsure@ptd.net