Ring - Celtic Knot Stone Set - Sterling - Shanore #SD12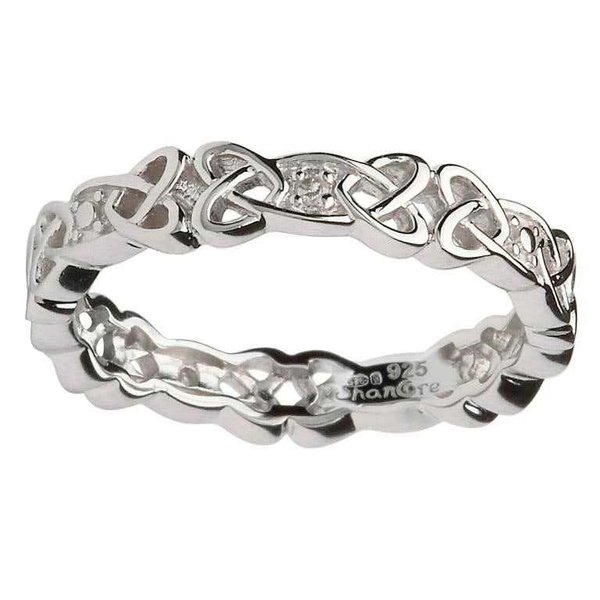 Sterling Silver Ladies Celtic Knot Stone Set Ring

3.7mm wide
Made in Ireland by Shanore.
Available in sizes 5-9
If the size you need is out-or-stock, lease allow 2-3 weeks for delivery from Ireland. Just place your order online and we will mail it to you as soon as it comes.
6/8/17 - Size 7 1/2 in stock.
Orders for back-ordered items must be placed by Nov 30 for Christmas Delivery.
Thank you!