Bracelet - Child's - Synthetic Pearls with SP Claddagh - Solvar #S5720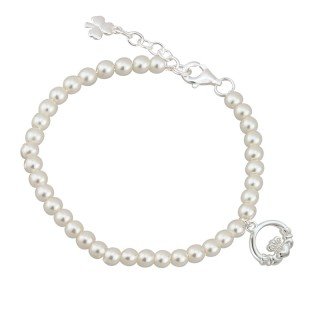 Child's Bracelet with Synthetic Pearls and Silver Plated Claddagh.

Bracelet Total Length 5 1/2".
Made by Solvar, Ireland #S5720
If out of stock, please allow 2 week delivery from Ireland.
1/27/16 - sorry out-of-stock. Please allow us 3 weeks to receive from Ireland. Thank You!