Blessing Ring Charm Safe Driving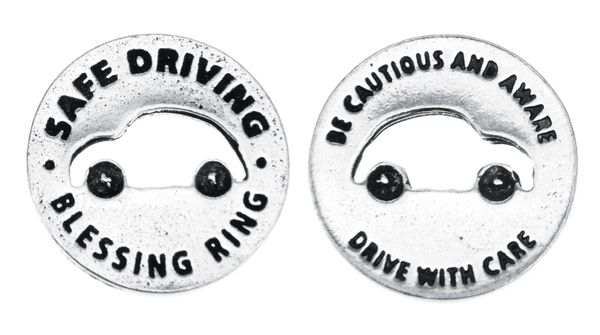 The size of a quarter make them perfect to add to your pocket, key chain or necklace.
Individually hand-crafted in pewter, the center outlines a symbol to reflect the sentiment.
Recycled lead-free pewter
Handcrafted
Made in the U.S.A.
If this is the only item you order & you order only one or two, this item will be mailed in a plain white envelope regular post.